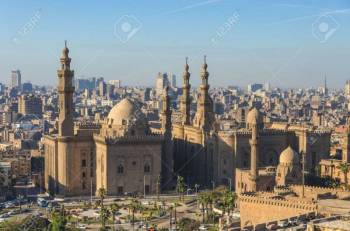 -Check out on time and pick up from the hotel lobby for transfer to airport to take your flight to Cairo.
-On arrival, meet your driver and guide to Start your full day Tour of Cairo.
- Visit to Egyptian Museum. (Mummy section ticket included).
- Enjoy Lunch at Local restaurant.
- Visit to Sultan Hasan Mosque.
-End your tour visiting Khan El Khalil Bazar, once known as the Turkish Bazar to explore Shopping opportunities for you.
-After the tour, transfer to Cairo Train station to take your first class sleeping train to Aswan.
-Dinner on board and overnight at the train